Our Mission Statement

' To Deliver Quality Pet Medical Care And Pet Euthanasia Services To Pet's Within the Warmth And Security Home.'
Dr. Bennett spent the first 13 years of his career working in local hospitals practicing medicine and surgery. Over the years of working in the hospital, Dr. Bennett noted that in many cases, pets coming to the veterinary hospital became highly stressed, sometimes to the point of having a crisis. In 2008 Dr. Bennett started working as a mobile Veterinarian in Walnut Creek, Berkeley, Oakland, and surrounding areas. Dr. Bennett quickly realized that a mobile veterinary practice allowed him to have a more personal relationship with his clients. He also noticed the stress level among pets was minimal on during a house call opposed to a visit to the veterinary hospital. Dr. Bennett has practiced as a mobile veterinarian for over 15 years, and thousands of pets have benefited from his personal and caring touch.

We are committed to educating our clients on how to keep their pets healthy year-round, with preventative care, good nutrition and exercise. Dr. Bennett's Veterinary House Call Service above all, is dedicated to the comfort and wellbeing of your pet.
---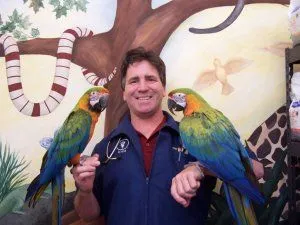 Dr. David Bennett
Mobile Veterinarian
Dr. Bennett was born and raised in Walnut Creek, California. He started collecting bugs and catching snakes at the age of seven. By high school, he and his brother Mathew were involved in wildlife rehabilitation working with birds of prey that had been orphaned or injured. Dr. Bennett earned a B.S degree in Microbiology and Medical Technology at Cal Poly San Luis Obispo in 1988. After working for 5 years in pharmaceuticals and education he went back to school and graduated from the University of California Davis in 1997 as a doctor of veterinary medicine. Besides working as a house call veterinarian Dr. Bennett also works at many veterinary hospitals around the East Bay Area. Dr. Bennett is known for his unique ability to make frightened and fractious cats calm down and feel at home. He believes a healthy pet proceeds a happy pet and encourages wellness and preventative medicine.