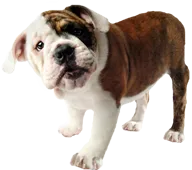 Dr. Bennett's Veterinary House Calls is a mobile veterinary service delivering quality medicine with your pets comfort in mind. Please read ahead to answer any questions you may have before deciding on a mobile veterinarian.
Why choose a mobile veterinarian?
1)Pet anxiety: For most pets a visit to the veterinary hospital can be a very stressful event. Assuming the pets anxiety is due to the smells, site and sounds of other traumatized and fearful pets along with the memories of being pocked and prodded on previous visits, a pets fear of veterinary hospitals is a rational and real one. Choosing a mobile veterinarian will likely prevent any anxiety associated with pet medical care.
2) Convenience: Using a mobile veterinarian can minimize the time and effort it takes to obtain medical care for your pet. Many people have busy schedules and can not afford the time it takes to bring the pets to the veterinary hospital. Dr. Bennett's house calls alleviates most of this burden. Appointments are made for a specific time thus allowing you to continue your routine while waiting for the Dr. Bennett to arrive. Dr. Bennett usually arrives on time but because of Bay Area traffic and the time it take to complete a house call, please reserve 1/2 hour before and 2 hours after appointment time.
3) Individualized care with no distractions: Attention to each pet is better achieved in the calmness of your pets home with out the chaotic detraction of a busy veterinary hospital. Furthermore, as part of the consultation, Dr. Bennett can assess your pets environment and better understand it's daily habits and routines.
What is the cost of a mobile veterinarian?
The cost of Dr. Bennett's house call service is usually about the same as the cost of going to a regular veterinary hospital. If you would like an estimate please register as a potential client under new client forms and request an estimate. Dr. Bennett and his staff take pride in delivering quality veterinary care for a reasonable price.
How is a veterinary house call performed? What can I expect?
1) Appointment is made for a specific time. Dr. Bennett will arrive up from 1/2 prior to appointment up to 1 hour after. Appointment times usually take 1/2 to 1 hour. In the unlikely event there is further delay Dr. Bennett will call so please keep phone handy.
2) Upon arrival Dr. Bennett will present simple paperwork to fill out. These forms can be filled out prior to the appointment under (new patient forms) on this web site.
3) Dr. Bennett obtain a history of your pets problem and perform a physical exam.
4) Dr. Bennett will present an estimate for any diagnostics , treatments or procedures to be completed.
5) Dr. Bennett/ staff member will identify a suitable place to work, bring in necessary equipment and perform diagnostics, treatments or procedures
6) The house call is charged out and equipment packed. We accept Card, check, cash and care credit.
What are the limitations of a mobile veterinarian?
Life threatening emergencies, major surgery, broken bones and advanced diagnostics are best attended to in a hospital situation. It is important for anyone using Dr. Bennett's services to have an emergency plan for their pet (please see link).